How to apply
Students
Each year, students from the Swiss and International Universities can participate to fieldwork and museum study seasons of the Swiss School. Most of these activities take place on the island of Euboea (mainly Eretria and Amarynthos), but also elsewhere in Greece depending on the ongoing research projects.
Excavations are conducted in summer, whereas museum study seasons are organized all year long, mainly from January to October.
Travel costs are at the charge of the candidates or of their Universities. A small allowance by the Swiss School covers food expenses.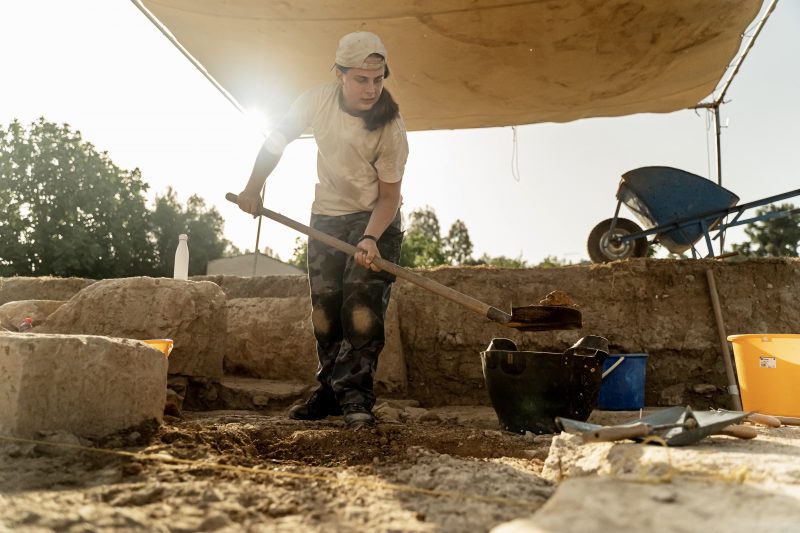 How to apply
Advanced students reading for a Bachelor's or Master's degree in Classical Archaeology are preferred, but all applications will be taken into consideration. A previous experience of at least 4 weeks in field archaeology is a prerequisite for participation at the excavation.
To apply for a Conservation/Restoration internship students must read for a Bachelor's or a Master's degree in Conservation-Restoration.
The languages spoken are French and German; Greek is not a prerequisite but should be learned on the site. Given the small number of internship positions, preference is given to candidates from Swiss Universities.
In order to apply, send your completed application form together with a Curriculum Vitae and a cover letter to admin@esag.swiss. Only documents in an electronic format will be accepted.
For Swiss students, please inform your Professor of Classical Archaeology well in advance.
Application deadline for next year: 31st of December
For more information, feel free to contact us (admin@esag.swiss).